We offer the best service for any tour in Atlantic County, Weddings, or Business trips. We provide excellent service in New Jersey.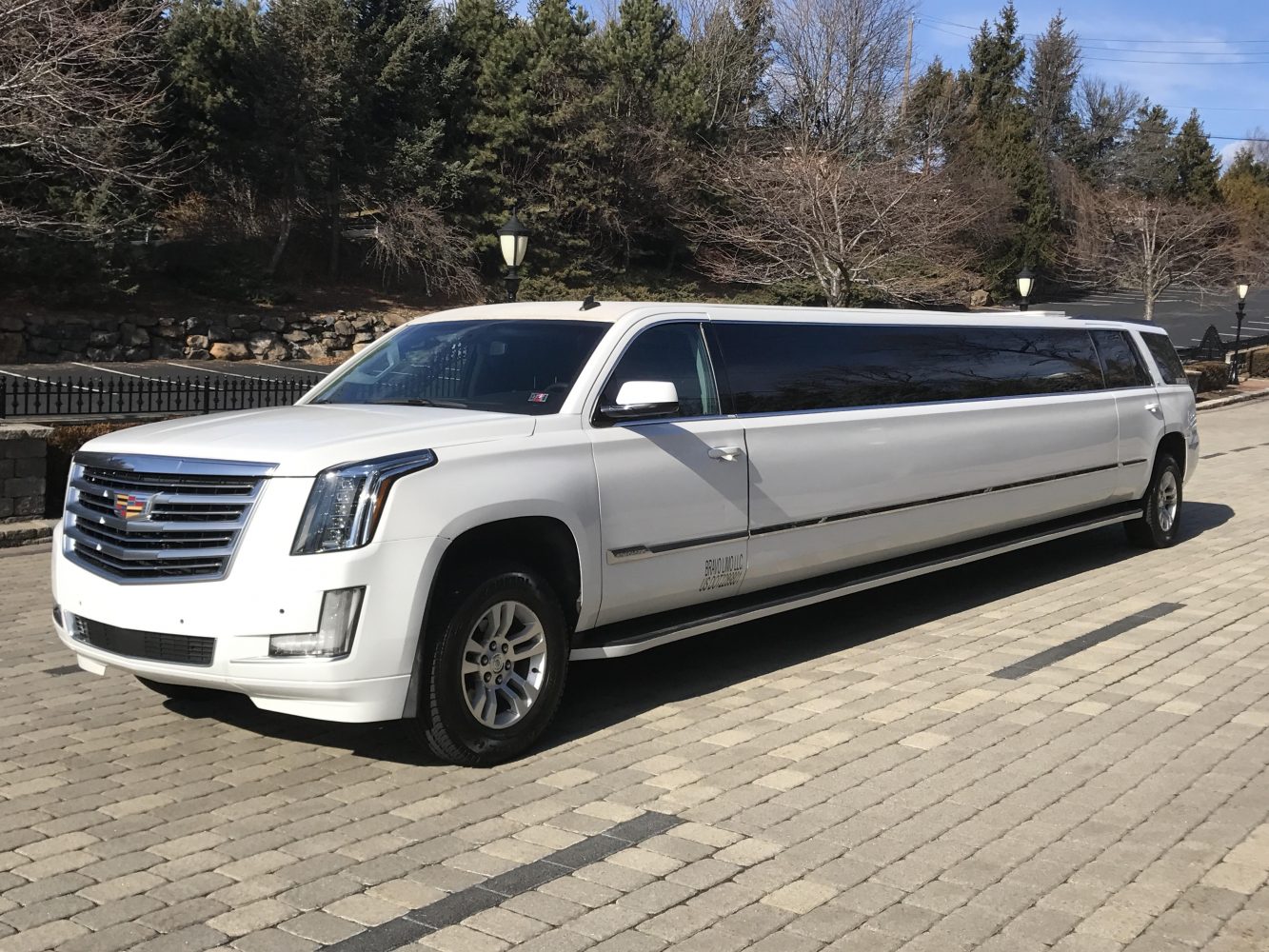 No matter if you require transportation from Atlantic County to or from an event or even to the New Jersey Airport, we can help. Impress clients by riding in style. You can also ride along with your colleagues and travel anywhere in New Jersey with our corporate car service.
We are known for providing high-quality Atlantic County wedding limousine transportation. We will work closely with you to make sure you have everything you need in your timeframe.
We believe in making an impression and offer prom limousines in Atlantic County. The New Jersey prom limousine fleet includes some of the most sought-after exotic limousines, such as the Chrysler stretch. We have many fantastic prom limos for larger groups, such as the Porsche Limousine, Hummer H2 Limousine, Mercedes Limousine that can accommodate up to 20 persons, brand new NJ Mercedes Sprinter, and Mercedes GLK 350 Limousine. We are confident that you will find the right limousine for you and your friends in Atlantic County. Don't risk your prom. Reserve your Atlantic County prom limousine on time. Book Your Service with the pros. We will make sure your prom night is memorable with our top-of-the-line limos. We are Atlantic County's #1 choice for prom limousines. Call us today to find out why.
Our company boasts one of the biggest companies in Atlantic County, NJ, Limos and Party Buses. We offer everything, from luxury sedans to 40-seat party caravans. You can choose the right plan for you and your budget from our wide selection of vehicles and services.
These units will please you with their professional exterior and the exceptional comfort of the spacious interiors. We have two types of Sprinters available for our customers. The Business Class Executive style has forward-facing seats. We also offer a Luxury Coach style equipped like an Atlantic County Limousine Bus. For pricing information on these stunning units, please call us today! This is a unique way to travel.
We offer high-quality corporate limousine service in New Jersey. We cater to large and small groups, offering customized Atlantic County transportation scheduling and coordination. Our expertise and experience will ensure your transportation services run smoothly.
You can see the sky is the limit when you know that Atlantic County limousine transportation services are being managed by a company with an outstanding reputation for being reliable, trustworthy, and knowledgeable. Enjoy a fantastic night, and relax knowing you have everything you need.
The following are the specialties of our team:
Atlantic County Stretch Limo Rentals
Atlantic County Prom Limo Rentals
– Birthday limo rentals
– Wedding limo rentals
Limo transportation is a great way to personalize your big day and should match your wedding style and personality. Imagine yourself in the vehicle of your dreams, making your grand entrance.
Your NJ airport transportation needs will be met by a stretch limousine. We offer professional and friendly airport transportation limo service. No matter where you need to go, we have you covered. We will work with you to get you there and coordinate with you to get you to the airport.
We are proud to offer excellent chauffeuring and escorting services in Atlantic County. Our goal is to please our customers and fulfill their needs to the maximum extent. Every customer who has used our limo services recommends them. You will receive prompt and excellent service if you choose us.
We are New Jersey's premier wedding limousine service. Call us today for a free quote and to reserve a limo in Atlantic County. We offer wedding limousine services in Atlantic County, NJ.
Make your Atlantic County limousine reservations as soon as possible. It guarantees you get precisely what you want and not what is left. We recommend that you book at least 9-12 months ahead.
We offer professional Atlantic County, New Jersey Proms & Balls Party Bus services, exceptional Party Bus prom, ball service, and unmatched quality vehicles. Our fleet has everything from Party Bus prom to Party Bus prom. For more information on our cars and wedding bus services in Atlantic County, NJ, visit our fleet gallery or browse our website. You can trust us for your proms or ball services.
One of the fastest-growing cities in America, we have a growing nightlife scene. When we field requests for our limo seats, usually for a group of folks looking to have a good time for a birthday party, bachelor/bachelorette party, or to celebrate a significant milestone like graduating college, some of the best restaurants in the area offer happy hour specials, fueling the booming nightlife.