NJ Limousine Services- Party Bus Rental Services:
Wedding Services
Cruise Terminal Transportation
Quinceanera or Sweet Sixteen
Newark / LGA / JFK
Prom Services
Bachelorette Party
Wine Tour
Wine Tour Party Bus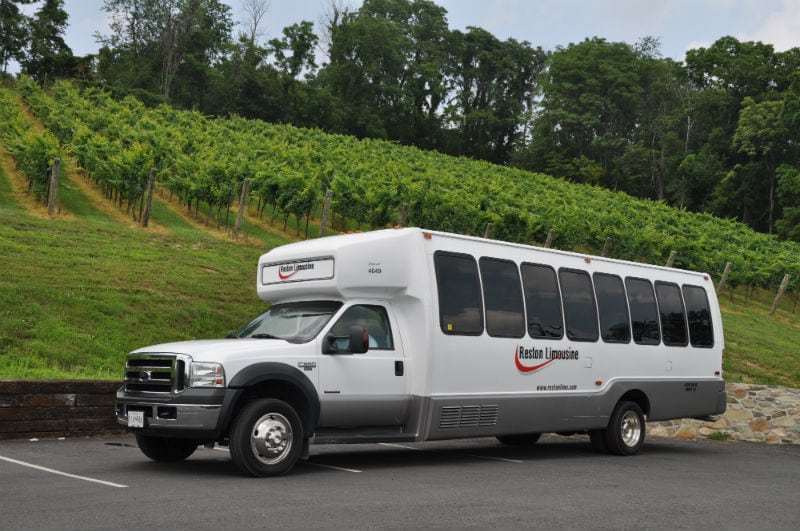 Your wine tasting tour won't be completed without a stylish ride. Please take one of our modern vehicles for your winery trip. Our chauffeured limo is ready to accompany your journey to the wineries of Gloucester, Atlantic, and Salem Counties. Our NJ Limousine services offer an incredible fleet of vehicles, from a stretch limo to a couples limo. We understand the nature of wineries. Our courteous chauffeurs will drive luxurious stretch limos to pick you and your party up and drive you to the destined wineries safely and comfortably.
Concert Party Bus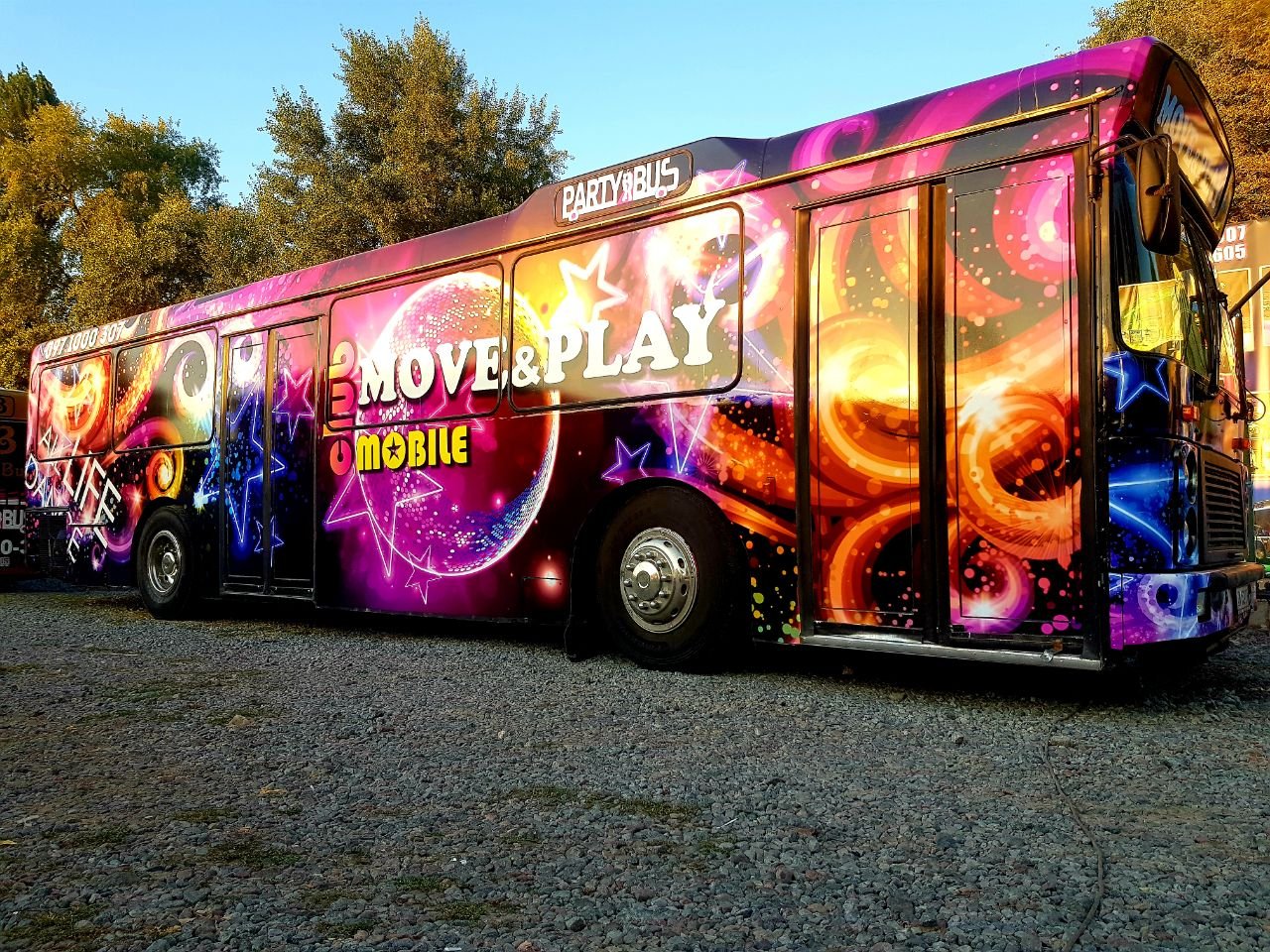 Planning a concert can be a great deal in terms of transportation. Limo 4 NJ has the best NJ Limousine services fleet to support you. As you contact our representative to check the concert party bus Rental services package, we will gladly help you plan your concert party bus. Our experienced limo planners will cater to your needs and will be your best resources to enhance your concert experience. Contact us in advance to get the best concert party bus package!
Night Out Party Bus
Want to have a pleasant time with your friends? A night out party can be the most excellent idea. The problem is that you won't risk driving home with alcohol in your system. Our Limo 4 NJ can take care of the night out a party bus for you! We are safe, licensed, and insured. So you don't have to worry about letting us handle your amenities and transportation. With our night-out party bus rental services, we will leave a great impression on all members of your party.
Prom Party Bus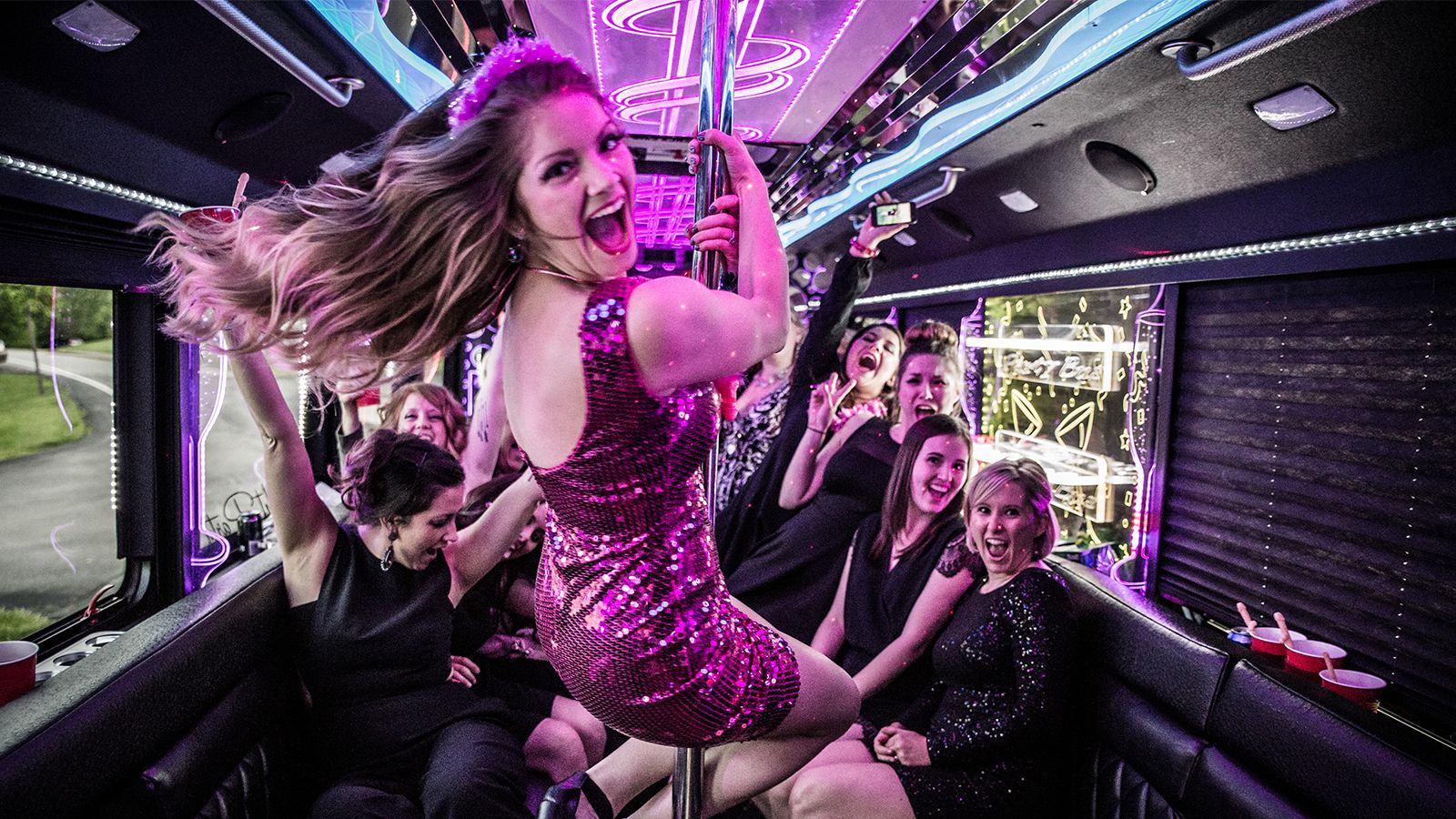 Prom is the event which marks youngsters and teenagers. It is also the start or new beginning of adult life. That's why it is essential to make it more memorable. With NJ Limousine services, you can make a stylish and classy entrance. Our fleet is safe, licensed, and insured. There is no better way to travel in luxury with legal transportation. Your prom will always be unique with one of our vehicles.
Wedding Party Bus
Hair and makeup, checked. Wedding dress, fit. Wedding venue, limited. Transportation, unchecked? Limo 4 NJ can help you! A wedding day is one of the essential things in your life. Riding in a limo to such a big event will make your wedding day extraordinary. Arrive in style with our excellent party bus. With our chauffeured party bus rental services, your wedding party begins even when you ride it. Limo 4 NJ is ready for the wedding event with a large selection of luxury vehicles to choose from.
Bachelor Party Bus
If you want to enjoy one last night before your commitment days, then you can rely on our Limo 4 NJ planner. Our service comes with various offers and configurations to cater to all your needs. For amenities, we can include a flat-screen TV, sound systems, a comfortable couch, bathrooms, a mini bar, and even a dancing pole ( as your request). You will need at least one wild night to keep a secret from your bride-to-be. Our discreet service will ensure that everything you do will stay on our bachelor party bus.
Bachelorette Party Bus
Are you planning on a hen night? Your BFFs are excited to celebrate your bride-to-be status. So why not enjoy your last freedom with your friends? Our party bus NJ Limousine services can provide transportation and room for you and your friends. Or perhaps you are the one who wants to make a special surprise for your friend. Either way, we can make the night of the bachelorette party very special.
Sweet Sixteen Birthday Party Bus
Sweet sixteens nowadays are extraordinary. With Limo 4 NJ, we will make such a great sweet sixteen birthday. Our party bus is in prime condition, so you can request a personalized party ambiance. Bring your favorite music and drinks. And let us take care of the rest.
Atlantic City Casino Party Bus
Have a nice and stylish ride to Atlantic City. You want to get to the right place with the right outfit, but not least importantly, with a suitable lift. Hire our casino party bus so you and your entourage can make a stylish entrance. Our professional chauffeurs are very resourceful, so that you will enjoy many Atlantic City Limo Casino Offerings.
Airport Transfer
Do you need a reliable transportation service to and from the airport? Or do you need to welcome your VIP guests? Our Limo 4 NJ can be hired to pick up your VIP guests, family, or friends. Holding a particular party can be significant. When you invite many people from distances, you want to ensure that their transportation is taken care of. Let us handle it.
Quinceanera Party Bus
Make your Quinceanera party special with Limo 4 NJ! Our limo is an excellent choice for quinceanera girls who want to make the day special. We strive to meet your dreams and expectations.
Birthday Party Bus Rental Services
Celebrate the birthday party more stylishly and memorably! Understanding the high demand for birthday party transportation in our industry, we are now offering many captivating birthday party packages which will make your event more colorful. We offer many limo amenities to enhance your birthday experience, and your satisfaction is our concern.