We provide luxury transportation services in Camden County, New Jersey. Professional limo drivers are available at affordable rates. We are based in Camden County and Area. Our diverse fleet can accommodate large groups or individuals of any size. Our chauffeurs are uniform and courteous.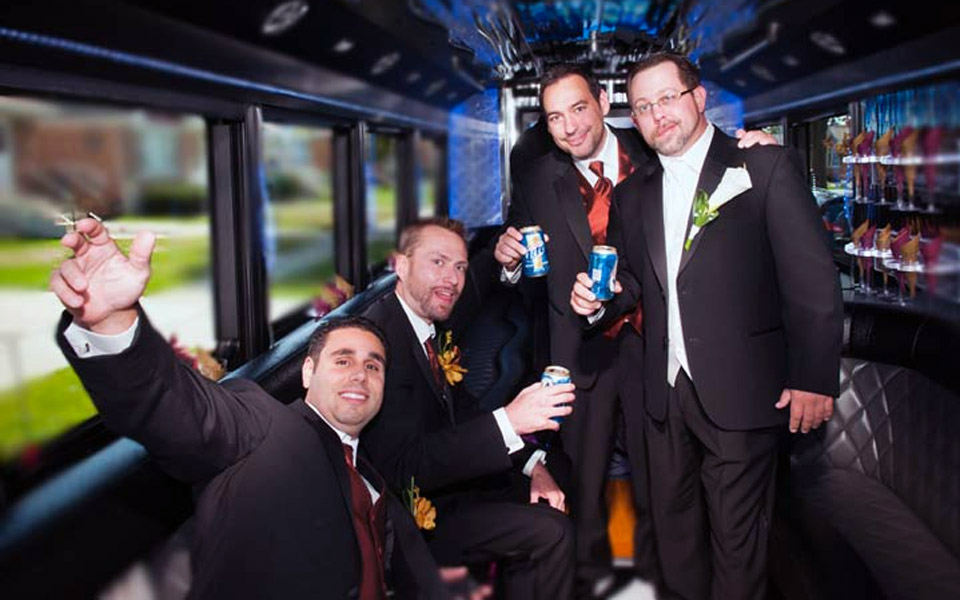 The only reason that Camden County, New Jersey, limousine rental service is the best is because of our large customer base, who are completely satisfied with our professional service. Our reputation as a trusted brand has been built over many years of providing hourly limo rentals. We offer a variety of vehicles so that clients can choose from a variety of options. Our specialty is convenience. Because we strive to provide the highest quality service possible, we are well-known for making our clients' lives easier.
We can drop you at your terminal in New Jersey and help you with your luggage. We will pick you up at the NJ airport and assist you with your luggage.
Camden County Prom Limousine Service guarantees that your carriage will not turn into a pumpkin strike at night! Special 2023 prom limousine package rates are available for 10-passenger limousines so that you can enjoy the evening with your closest friends. We will help you plan the perfect Camden County prom limousine ride.
Whatever the special occasion, be it a wedding, a night out, a bachelorette/bachelor party, prom, or homecoming, we have your dream day Camden County, NJ limo service covered. We can arrange winery visits and wine tastings in limos or van limos. We believe you deserve the best for your wedding day and let us help make it even more special with our chauffeured limousine services.
We know that excellent client service begins when you call our office to book your spot, which is why we have operators available to take your calls. They can assist you in choosing and booking the Camden County, New Jersey, prom limousine – they have what you need.
We congratulate you on your engagement! This is an exciting time for you, your friends, and your family. You will spend the next few weeks planning the Camden County Wedding Day that you've been looking forward to for so long. Our experts will help you find a limo that is convenient for you for this special occasion.
We offer award-winning transportation services in Camden County, NJ. Every day we strive to provide the best customer service for our clients. We are unforgettable, no matter how short the trip is. We are happy to assist you in making your wedding dreams a reality by offering the best service and experience for your guests. We are known for providing reliable, prompt, and friendly transportation services in the Camden County area.
We provide the best Party Bus transportation in Camden County, New Jersey! We offer reliable and affordable ground transportation and have the largest fleet of Party Buses. There are many Limo Buses and Party Buses that you can choose from. The Camden County fleet includes a 20 Pass Party Bus and 26 Pass Party Bus as well as a 30 Pass Party Bus, 30 Party Bus, 40 Pass Party Bus, and a 30 Pass Party Bus. Our most giant Limo Party Bus, the 50 Pass Party Bus, is ours.
Our reputation is more than just a ground transport service. We are proud of our reputation as the best wedding limousine transport services. We are here to help you with your wedding transportation needs.
A party bus rental is an excellent option if you transport large groups around Camden County, NJ. No matter if you are looking for a way to transport friends around Camden County, NJ, or need to host guests at a corporate event, our high-quality party buses will be the ideal transportation option. You can relax and enjoy the ride; our highly-trained drivers will take you to all the top Camden County destinations.
We specialize in weddings and are the New Jersey limousine service you can trust regarding wedding planning.
Accessibility is an important aspect that we have not considered. It might be a question you are asking if Camden County limousine service is available near me. Our customers can reach us at any time of the day or night. This 24/7 service is crucial in a Camden County limousine rental business. Some people may need a limo for an hour or a car quickly, so we offer an email or phone option. No matter your urgency, our customer service team will ensure you get a Camden County, New Jersey limousine in no time. This will allow you to relax and enjoy the ride.
We are eager to help you find the perfect bus and budget for your Camden County, NJ, travel needs. We can help you plan your trip by calling or emailing you.
Camden County Limousine and Camden County Party Bus are suitable for your night. You don't need to specify if the event contains alcohol. All-women's gatherings can be held at her favorite restaurant or a private residence. To prepare for the ultimate night out, take pictures and enjoy a champagne bottle.