We are located in Cumberland County, NJ, and offer superior luxury transportation for any event or occasion. Our service is top-notch, with chauffeurs and fully loaded Limousines and Town Cars. Our rates are very competitive.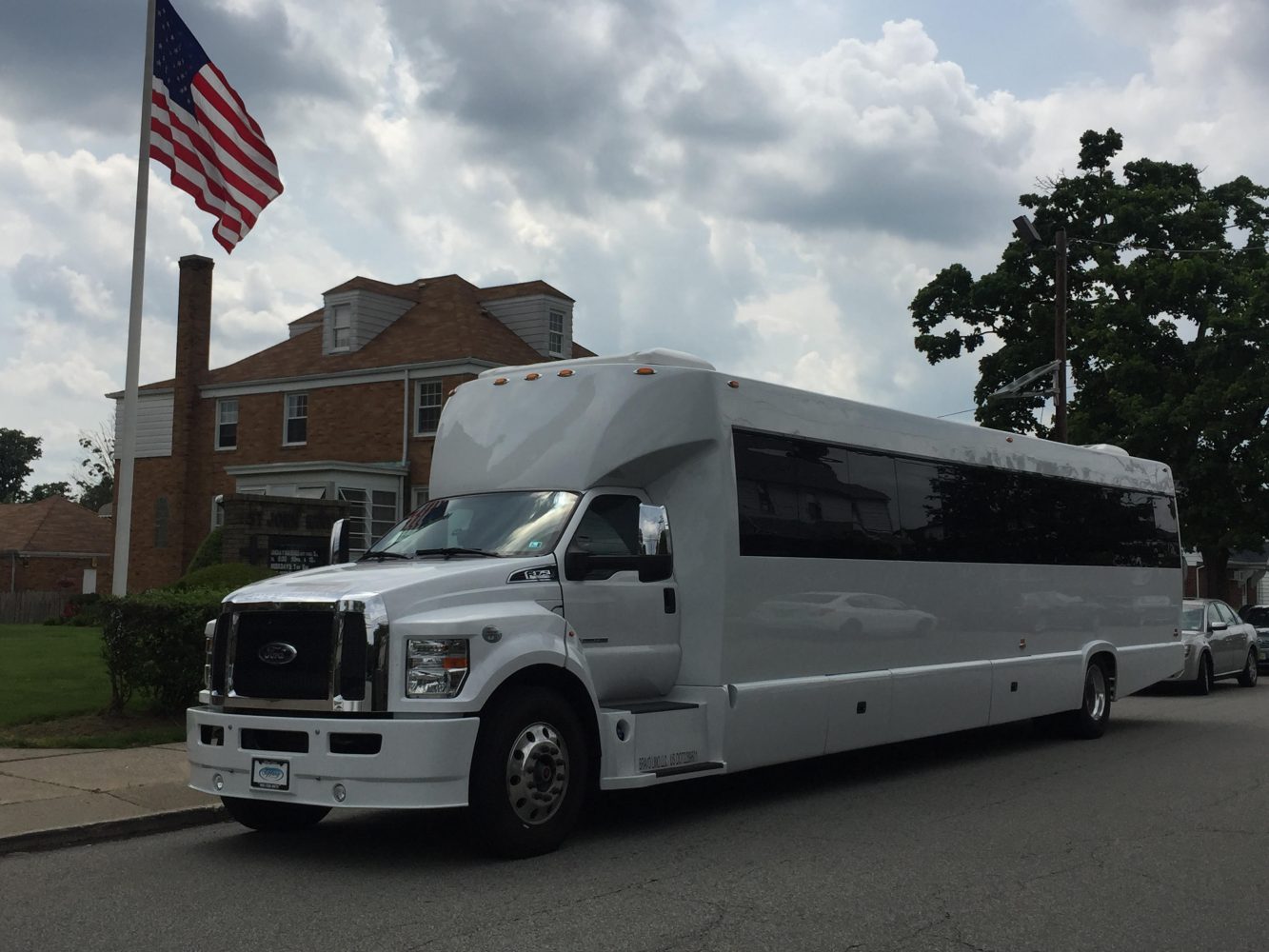 Most people think of the bachelor or bachelorette party as wild and extravagant. It usually involves close friends and a night out on the town. You can make this an unforgettable experience by adding luxury transportation options. Our party limousines in Cumberland County are fully equipped and chauffeured to ensure that you arrive in style. Don't worry about who's driving. Relax and enjoy your last night as a single person!
You will get an all-inclusive quote when you book an hourly car service online. The price of the Cumberland County vehicle, chauffeur, insurance, tax, gratuity, and state tax will all be included in your selection, and parking fees may not be included in your price. However, you can drive as much as you like within Cumberland County, New Jersey.
Need fast, quality, reliable limo services? We offer high-quality limousine services, NJ airport shuttle service, and corporate group transportation. Global travelers needing airport car service can opt for sleek luxury car rentals or a late model vehicle.
Our Cumberland County prom limousine service is customized to meet your needs. This makes your Homecoming or Prom a memorable and stress-free experience. Parents can rest assured that a professional chauffeur will safely transport their children.
If you and your partner enjoy a night of fun and music, then take a luxury Cumberland County limo to a Valentine's Party in 2023. Enjoy cocktails, live performances, and music. The music starts at 6 pm, and dinner begins at 5 pm. Book your NJ limousine reservation online for our luxury limo service.
Our dedicated and experienced wedding chauffeurs are trained to manage luxury transportation for your special day.
Our dedicated team of professionals can help you with all your Cumberland County, NJ, destination ground transportation needs. All it takes is one phone call. We offer group transportation services, including New Jersey airport transfers, business travel groups, convention group transport and logistics, roadshow transport, and many more. We can accommodate any size group.
Our chauffeurs are professional and can help you promote your image. We offer transportation to New Jersey Airport pickup and drop-off, corporate events, weddings, concerts, and special occasions such as nights out and tours. We are a professional, friendly, on-time, and affordable chauffeur.
Our chauffeurs are polite, discreet, and courteous. We pride ourselves on providing reliable, fun corporate transportation. We strive to be different from the rest by providing prompt and excellent customer service, exceeding all corporate transportation needs in Cumberland County, NJ.
Limo rentals for birthday parties It's that time of year again! It's time to celebrate your birthday in style! No matter your age, a limousine on your birthday is always a fun and memorable experience. To ensure that you have the best birthday party, our birthday party packages are affordable. There are many options available in Cumberland County for your birthday, and we can provide a limousine for you. We can do that if you need something larger, like a party bus. We will transport you in comfort around Cumberland County, New Jersey, as you celebrate your birthday in a limo.
The Cumberland County, New Jersey, wedding limousine prices include a driver gratuity for four hours. The superior fleet of limousines includes complimentary champagne and stocked bars for the wedding party. Garage travel is not charged. Your 4-hour time period begins when we arrive at the Cumberland County address.
We understand that business trips require a lot of attention. That's why we pay close attention to every detail. Our Cumberland County limousine can be booked for business roadshows and golf retreats, and Wed we are only a phone call away.