If you are looking for a special night out or a nice ride for your business associates, our limos have what it takes to get you to your destination in style. Our limos boast luxury qualities at affordable prices.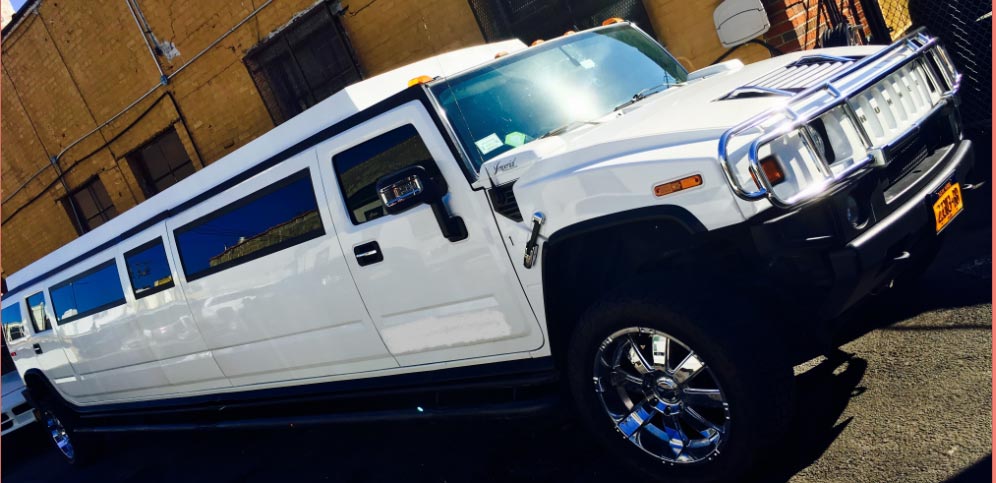 When you book airport transportation, expect to get dependable limo service in Hunterdon County. We are always on time. And that is because we make it a point to track all flights and ensure airport pickup.
Please arrive at your wedding in style in one of our Hunterdon County brand New Luxury Limousines. Our courteous, professional Chauffeur dressed in a Tuxedo will help you celebrate your special day by attending to your every need.
We have Hunterdon County vehicle hire solutions for you for small bachelor parties made up of less than ten men to large hen nights of over 30 women. Our party buses, vans, and other vehicles come in different sizes with variations in the number of seats. This means you can seamlessly find the right bus for your needs, and you do not get a bus you do not need or want. If you have any other requests, we welcome you to inform us of these when booking over the phone.
We want to provide you with reliable Hunterdon County transportation so you can be stress-free on your wedding day. We can provide you with a limousine for the bride and groom, a party bus for the wedding party, a shuttle for your guests, airport pick up for family and friends from out of town, and anything else you need assistance with! Our drivers are punctual and will always get you where you need to be on time. If you want to go out for one last time while you are single, our service is perfect too! You will have a rough time with your closest friends and family members at your bachelor or bachelorette party in Hunterdon County, NJ. We will take you to all the best clubs, bars, restaurants, or anywhere else you want to go. Make memories to last a lifetime!
Our company would not allow an overcrowded vehicle for security reasons, in the first place. Considering that, you may find the appropriate party limo by asking one of our representatives, selecting from the stretch limousines, SUV limousines, or going for our bus services. The colossal Hummer limousine and the elegant Cadillac Escalade limo are on the list of preferences. The fancy 26-passenger party bus and the 32-passenger limo bus are suitable for larger groups. The impressive Hunterdon County Chrysler 300 limo is another luxury option for a night out in Hunterdon County, NJ limousine.
We pride ourselves on having the list fleet of limos that can provide comfort and class even to the most elite corporate clients. Let us help you make your first big impression. We have you covered whether you want to impress potential investors or your business associates.
We are committed to providing the highest quality, Hunterdon County, NJ, black car service. We have an efficient and convenient turnaround time and prompt point-to-point transportation throughout our region. We provide Chauffeured VIP airport greets, the finest vehicles available, and award-winning guest care. For group meetings, corporate events, VIP clients, and pickups to and from the New Jersey airport, we handle all your luxury hourly transportation needs in Hunterdon County. We offer inside and curbside pickups anywhere in New Jersey for your convenience. When you must be on time, you can rest assured that our professional limo chauffeurs will be prepared and on time. Our goal is to safely, elegantly, and promptly transport you to and from your Hunterdon County, NJ destinations.
Hunterdon County, NJ Wedding limo rentals typically range from $200 to $400 and usually require a minimum rental of 3 hours. Prices can vary depending on your Hunterdon County location, and choosing exotic limousines such as Hummer or SUV can cost considerably more. Another factor influencing the price of wedding transportation is the time of year your wedding is held. There is typically greater demand for Hunterdon County limos in the spring because it is a busy time for wedding and prom rentals, and this causes prices for reservations to rise as spring approaches. How many hours should I rent the limousine for?
You have the rest of your married life to be good, so as the wedding countdown begins, grab your closest friends, reserve a Hunterdon County party bus, and put the sin back in single!
We will drive you to class. Whether you're going with your boyfriend/girlfriend or with a massive group of people, our Limo and Party Bus Service will set you up in a classy, Luxurious Limousine or Loaded Party Bus in New Jersey.