Even NYC, the most famous food city in the world, can be difficult to find a good place to eat before you fly.
NYC's biggest airport offers more dining options than you might think.
We've collected our top picks for places to eat and drinks in each terminal to help you start your actual journey.
Terminal 1
Martini Bar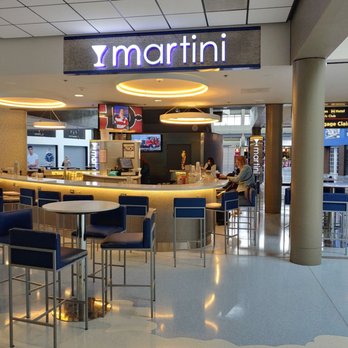 Martini Bar is the perfect place to go if you are begging for a drink at Terminal 1. You can enjoy a few drinks while you watch fellow travelers or stare at the TVs. It's OK, just like all aspects of air travel in 2021. It's fine! It's fine!
Soy & Sake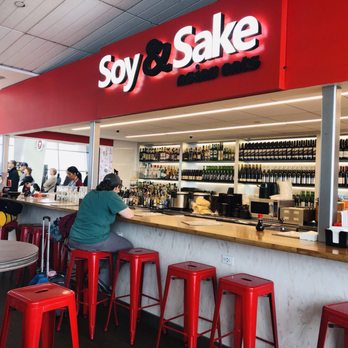 The counter-service restaurant has a quick menu that can be prepared quickly, making it great for grabbing a quick meal on the go. This counter-service spot offers a variety of noodles, rice, and dumplings. There's also a selection of sake, as the name suggests. If you don't have the time or desire to take the AirTrain, you can grab a plate of microwaved Gyoza and a cup of Junmai Nigori until you get to your destination.

Terminal 3

Uptown Brasserie
Gate A32 Marcus Samuelsson is the celebrity chef behind Harlem's Red Rooster restaurant. He's serving Southern cuisine at this sit-down location, including a catfish sandwich and Carolina coleslaw. Uptown Brasserie makes an excellent choice for breakfast, and Buttermilk pancakes, chicken, and waffles can be made fresh from the open kitchen.
The Palm Bar & Grille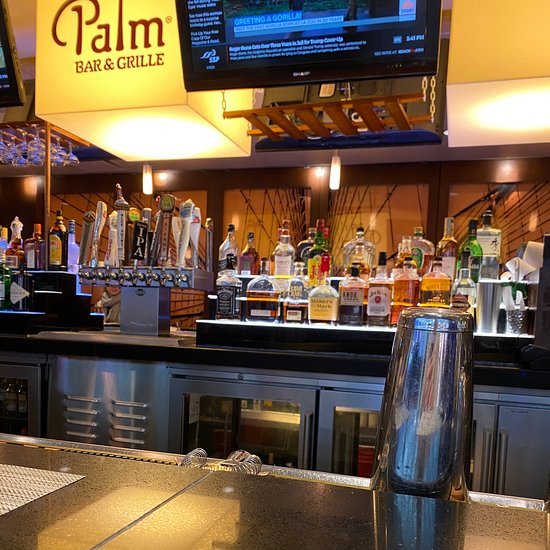 Retail Hall West
The Palm, a fancy-pants steakhouse, now serves filet mignon and lobster ravioli at its offshoot, Bar & Grille. You can relax and enjoy a decent steak dinner if you have extra money on your business trip or want to sip whisky cocktails before you board the plane to visit your in-laws.

Terminal

Artichoke Pizza
Food Hall
New Yorkers have a split opinion about Artichoke Pizza. Some people love the crispy slices, and others think it's too exciting and can get better pizza at half the Downtown Manhattan pizzerias. You're not going to Nolita or the West Village – you're in JFK. Artichoke Pizza is an excellent choice for those who want a big, affordable meal amongst a sea of expensive options.
H&H Bagels
Food Hall
A good bagel and schmear can compensate for the extremely expensive Uber if you have an early flight from JFK. H&H bagels were first opened in 1972, making them a must-try on any New York City tasting tour. Whether you're heading out or in the opposite direction, a stop at H&H bagels is a great way to start or end your NYC adventure.

Terminal 8
Le Grand Comptoir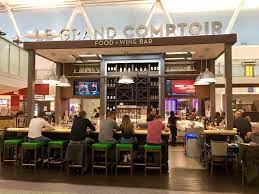 Food Court
Although Terminal 7's food selections are limited, it doesn't mean that you won't find somewhere to enjoy a glass of wine. The perfect spot to enjoy a chilled white wine while you nibble on olives and charcuterie. Anything that is not cooked is always a good option in airports. Although the drinks are not cheap, they will liven up your Terminal 7 experience.
Terminal
Ambitions Pizza
Food Court
Abatinos, a local pizza shop, offers slices in JFK's colossal Terminal 8. The pieces are thin and hot, and you can also fold the crust in half to enjoy it as a New Yorker while you race towards your gate. You can also order wine or beer to take the edge off if you are seated next to a screaming baby.
LaGuardia Airport
1. Osteria Fusco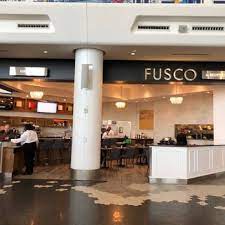 The celebrity chef Scott Conant opened Osteria Fusco in LaGuardia Airport. It serves Italian cuisine. There are a few options for diners, including antipasti and pasta, sandwiches, and entrees. There are a variety of gelato- and biscotti choices for dessert. The restaurant serves breakfast from 11:15 a.m. to 11:30 a.m. Osteria Fusco offers diners the option to order via AtYourGate, which will deliver the order to your destination.
Terminal B Gates 40-59, Gates B LaGuardia Road East Elmhurst New York 11371 Phone: 718-533-3400