It's your birthday or someone. Either way, we all know birthdays are the perfect time to celebrate the new beginnings with friends and family. Birthday is the latest year for everyone, so you will want to make your celebration special. From the quinceaneras, sweet seventeen, 21st birthday, and 40th birthday, the experts at New Jersey Limo are your transportation master and handler. The service is ready to help you to celebrate your birthday in style.
Whether you plan on a small gathering of intimates, or a bash that requires a larger vehicle, New Jersey Limo is ready to accommodate you.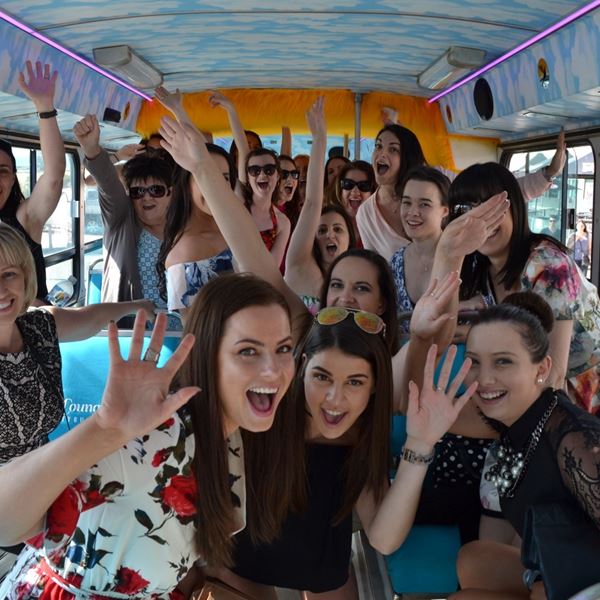 The luxurious fleet of vehicles comes in different types, from sedans and stretch limos to the hummer. For larger parties, you could consider hiring a stretch limo or party buses that come in various sizes. This luxurious transportation will make your guests feel important and let them arrive safely and in style. The professional chauffeurs of New Jersey Limo will ferry them around in such exclusive comfort and joyful experience.
Again, we say that it is your birthday. You are so unique, and so is your birthday. New Jersey Limo knows well about the birthday concept. The staff and chauffeur will treat the clients like someone special. So, you will expect courtesy and impeccable service for all folks. The good services pay attention to the details in the vehicles and amenities New Jersey Limo offers.
The good thing about hiring New Jersey Limo for your birthday is that you don't need to do it alone. The professional guest relations staff and party planners who work under New Jersey Limo will help you to plan a successful birthday to throw.
New Jersey Limo has been working in the specific field for decades. The experience is solid proof of the reliability of the limo provider. That experience means that a high-quality service handles your birthday party. Hiring the limo for your birthday party, you and your guests will never forget the good moments at the party.
Whether you need a convoy of sedans or a bus for larger groups, the New Jersey Limo has everything you need.
How about the itinerary? You have the freedom to alter and switch your plan. For instance, you want to stop at a few places where you were playing with your old friends or the hospital where you were born. Or any idea that you want to actualize, New Jersey Limo can help you to make it happen. The New Jersey Limo staff can help you get there in maximum comfort and style.